Case Presentation: 48 year old male with a history of HTN, HLD, RA, and uncontrolled diabetes mellitus type 2 with associated neuropathy, retinopathy, and bilateral blindness presenting with a two week history of fever, chills, and left knee pain such that he was unable to ambulate. Pain began suddenly without related trauma. After one week of pain he presented to a clinic and underwent steroid injection which did not relieve the pain. Physical exam in the ED showed a significantly swollen and tender left knee and calf with pain on passive and active range of motion. Orthopedic surgery performed arthrocentesis which revealed purulent fluid with 87,661 neutrophils and arthrotomy which revealed murky frank pus. Vancomycin and cefepime were started. That night the patient had increased pain and swelling and underwent a second arthrocentesis. At 72 hours the cultures from initial arthrocentesis revealed Fusobacterium species in synovial fluid, only on thioglycollate medium. Metronidazole was added. Second arthrocentesis confirmed Fusobacterium species at 96 hours on thioglycollate medium and anaerobic cultures. Vancomycin and cefepime were discontinued. Panorex revealed no dental caries. On day 7 a third arthrocentesis was performed for swelling and unresolved pain. It revealed purulent fluid and a neutrophil count of 101,878. Arthrotomy was performed, again with frank pus. All cultures from this arthrotomy were negative. On day eight the patient was able to ambulate. He was discharged home on day twelve with a four week course of metronidazole.
Discussion: Anaerobic bacteria cause septic arthritis in only 1% of cases. Fusobacterium species are strict anaerobic bacterium and part of oral, vaginal, and intestinal flora. It has been the causative agent of septic arthritis in cases with trauma, dental infections, oropharyngeal surgeries, and oropharyngeal sepsis to include Lemierre's syndrome. Fusobacterium has very rarely been the cause of isolated septic arthritis without provoking trauma, oral infection, or surgery. The few reported cases have typically been seen in patients with chronic debilitating conditions. Of interest, our patient had a history of RA and uncontrolled diabetes mellitus type 2 with multiple complications to include blindness. These chronic conditions both affect immunological response with RA also affecting joint integrity. The clinical course of anaerobic septic arthritis is one of slow improvement often requiring more aggressive medical and surgical management than that of typical causative organisms. Though a rare diagnosis, patients are at higher risk of having devastating results such as joint destruction and loss of mobility if not treated appropriately and aggressively early.
Conclusions: Anaerobic septic arthritis should be considered in patients with atypical presentations, failure to respond to empiric treatment, persistent frank pus on repeat procedures, or chronic diseases. These clues should prompt early addition of anaerobic coverage. The improvement and recovery of this patient can likely be attributed to multiple factors including the prompt initiation of metronidazole after giving credence to culture data based on the patient's clinical picture as well as aggressive orthopedic management and physical therapy.
IMAGE 1: Figure 1. Right knee with no effusion, lateral view.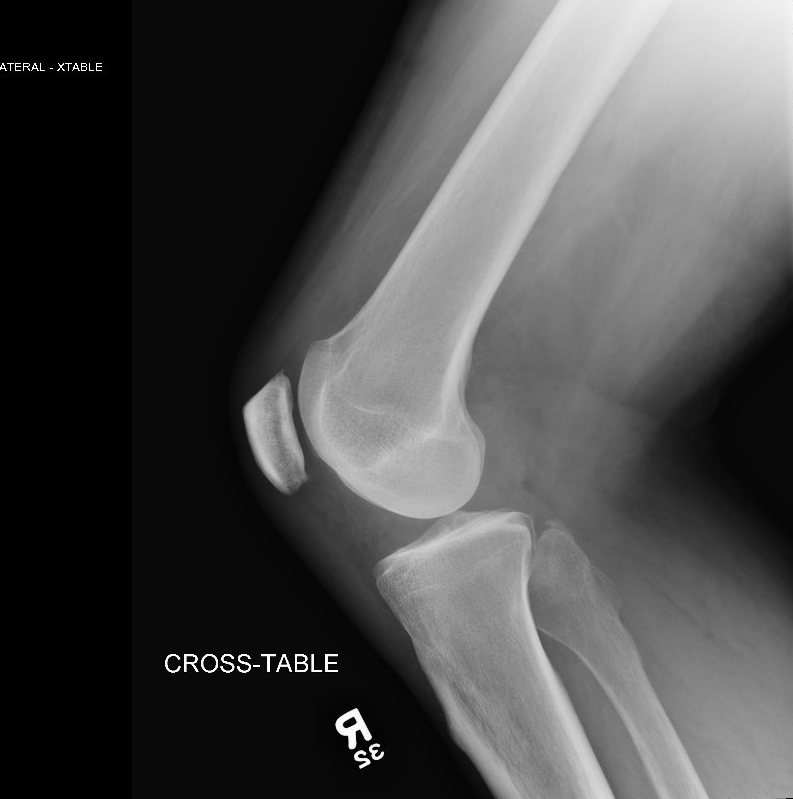 IMAGE 2: Figure 2. Left knee with large effusion, lateral view.