Case Presentation: A previously healthy five-year-old boy presented with forehead swelling in the setting of a recent sinus infection. His initial symptoms were fever and nasal congestion for which he was prescribed a 10-day course of cefdinir, completed three days prior to admission. After finishing the antibiotic, he developed unsteady gait, photophobia, headache, vomiting, and progressive forehead swelling. He was afebrile. He was noted to have significant central forehead edema and tenderness without overlying erythema (Figure 1). There were no other neurological or ophthalmological deficits. MRI/MRV of the head demonstrated a 3.5 x 1.2 x 3.9 cm subgaleal abscess with communication to the frontal sinuses as well osteomyelitis of the frontal bone (Figure 1).
The patient was started on intravenous vancomycin and ceftriaxone. He underwent surgical drainage of the abscess with evacuation of purulent fluid (Figure 2). Culture from the procedure grew Streptococcus anginosus, and vancomycin was discontinued. He clinically improved following surgery and inflammatory markers normalized. He was transitioned to high dose amoxicillin/clavulanic acid and was discharged home to complete a 21-day total course of antibiotics.
Discussion: The patient's history, examination, and imaging were consistent with Pott's Puffy Tumor, which is characterized by subperiosteal abscess of the frontal bone with associated osteomyelitis. It most commonly affects adolescents and typically follows frontal sinusitis or trauma. Younger children, as in our case, are less commonly affected, as frontal sinuses do not fully develop until middle or high school age.1 Common pathogens associated with this entity include typical pathogens associated with bacterial sinusitis, such as streptococcus species, staphylococcus species, and Haemophilus influenzae.1,2 There are a number of serious complications associated with Pott's Puffy Tumor including subdural empyema, brain abscess, epidural abscess and sinus venous thrombosis with potential for septic emboli. Pott's Puffy Tumor requires prompt diagnosis and management, including surgical debridement with ENT or neurosurgical consultation and intravenous antibiotics.
Conclusions: Forehead swelling in a child with sinus symptoms should be presumed to be due to Pott's Puffy Tumor until proved otherwise. Clinician knowledge of this condition is crucial in order to provide prompt treatment while avoiding serious complications.
[1] Suwan PT, Mogal S, Chaudhary S. Pott's Puffy Tumor: An Uncommon Clinical Entity. Case Rep Pediatr. 2012;2012:386104.
[2] Haider HR, Mayatepek E, Schaper J, Vogel M. Pott's puffy tumor: a forgotten differential diagnosis of frontal swelling of the forehead. J Pediatr Surg. 2012;47:1919-21.
IMAGE 1: Figure 1: Profile of the patient at presentation with significant swelling of the central forehead with imaging correlate of sagittal T1-weighted image demonstrating subgaleal abscess with communication to frontal sinuses.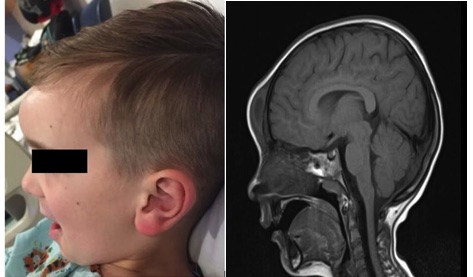 IMAGE 2: Figure 2: Purulent fluid expressed and sent for culture during excision and drainage in the operating room.