Background:
The failure of recent generations of physicians to be proficient in physical diagnosis is well known in the medical community, and recently even the mainstream media have taken to reporting on the problem. However, the medical literature does not offer guidance to programs interested in improving the education of physical diagnosis.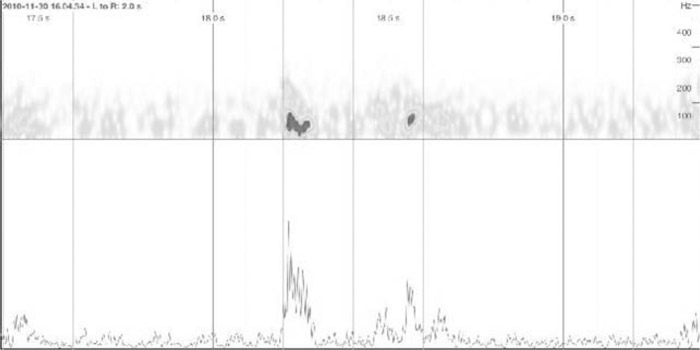 Purpose:
To describe the peer‐led curriculum implemented at our institution to teach cardiac physical diagnosis to hos‐pitalists and house staff.
Description:
Our institution has created a peer‐led curriculum to enhance the teaching of the cardiac physical examination that focuses on faculty development. The curriculum consists of a series of lectures and regular bedside rounds led by experienced hospitalists and cardiologists. Lecture topics include heart sounds, murmurs, and examination of the precordium and neck veins. Lectures on physical diagnosis are evidence based and supplemented with heart sounds played through a loudspeaker so learners can hear and see cardiac findings. Bedside teaching is enhanced with an electronic stethoscope wired for simultaneous auscultation with a group of learners and an iPod application that displays real‐time phonocardiography (Fig. 1). These same tools allow for bedside teaching to be transferred easily to a variety of conference‐based settings such as morning report or physical diagnosis–themed lectures.
Conclusions:
Implementation of a cardiac physical diagnosis curriculum aimed at hospitalists is an effective way to improve the education of faculty, house staff, and medical students, offers an opportunity for scholarship, and may improve patient care.
Disclosures:
M. Janjigian ‐ none